Thank you for your interest
We have a lot to say. We'd be happy to share our achievements, future plans and big dreams with you over a cup of coffee or tea.
Impact Hub is an all-in-one office, coffeeshop and incubator
The Impact Hub is an inspirational workspace combining the advantages of a fully-equipped office with an Internet cafe and a business incubator. It is used by independent professionals, people from the commercial and non-profit sectors and those members of the general public who wish to find new contacts, impulses and opportunities. The reason behind its existence is to provide a place where innovations can be born and realized. To these ends, the Impact Hub also provides physical space, organizes and hosts various events and runs an acceleration scheme. It's a part of an international network of more than 100 Impact Hubs all around the world and it is this network that enables business scaling as well as the spreading of ideas across every continent.
More on the history
Team member profiles
We believe in values
From Amsterdam to Johannesburg, from Singapore to San Francisco, we try to help ideas come into the world. We connect, inspire and support anyone who wishes to change something in their life. We believe that with mutual cooperation, trust and courage we together have a chance to promote the proliferation of a new type of business. Businesses whose primary aim isn't profit, but social or environmental benefit.
Few words about social business
The term social business is used for the type of business activity whose intent is to find a solution to a social or environmental problem. Entrepreneurship is, therefore, not the goal, but purely a means, and any profit is re-invested into the company.
Within the Czech environment, the terms 'Social Business' and 'Social Entrepreneurship' are often seen as synonymous with a 'social firm', one that employs people disadvantaged in the job market. This inclusive aim is, however, simply one of the possible types of social business, not the only option. Social businesses can deal with, for example, education, health, environmental protection, fighting poverty, solving energy problems, protection of human rights, assertion of equal opportunities, care for disadvantaged people, etc.
Muhammad Yunus, winner of the Nobel Prize for Economics, formulated the main principles of social business. According to him, a business can be called social if it fulfils the following rules:
Business objective will be to overcome poverty, or one or more problems (such as education, health, technology access, and environment) which threaten people and society; not profit maximization
Financial and economic sustainability
Investors get back their investment amount only. No dividend is given beyond investment money
When investment amount is paid back, company profit stays with the company for expansion and improvement
Environmentally conscious
Workforce gets market wage with better working conditions
...do it with joy
More information
Logos for download
Logo Impact Hub can only be used with prior consent.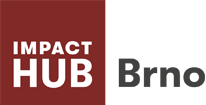 Logo Impact Hub Brno for use on white surfaces
Download (EPS, JPEG, PNG)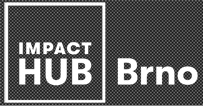 Logo Impact Hub Brno for use on coloured surfaces or photos
Download (EPS, PNG)

Logo Impact Hub for use on white surfaces
Download (EPS, JPEG, PNG)

Logo Impact Hub for use on coloured surfaces or photos
Download (EPS, PNG)