Calendar
We organize and host hundreds of educational, social and expert events every year. The events we plan range from private meetings to large-scale evening events.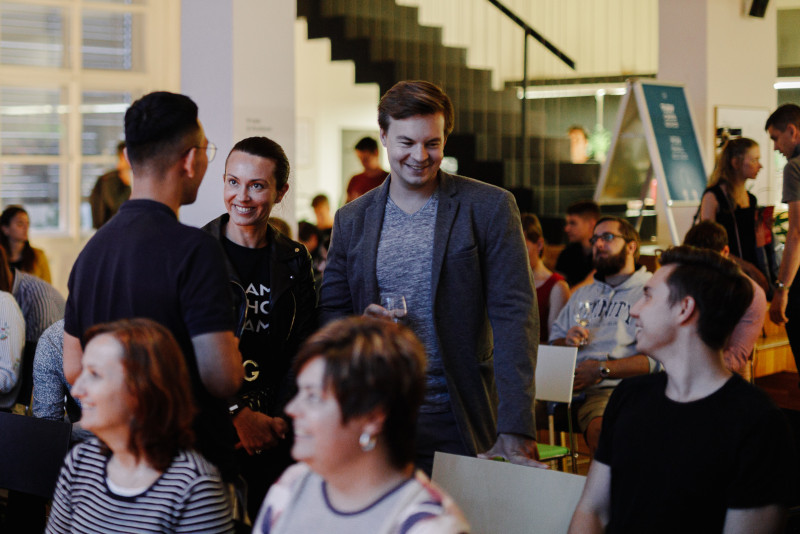 Until we plan upcoming events, you can enjoy the online streams we saved for you on our Youtube channel.
Oh, that's unexpected!
No events are currently planned in the English calendar. How about checking the Czech version for more upcoming events?
Czech calendar
"The Hub calendar? There is always something going on! The Impact Hub constantly organizes many wonderful events and I enjoy visiting them. I like to learn new things and these events are always an excellent source of new helpful information. I would recommend it to everyone!"
Jiří, creative marketer
"My favorite event is the Impact Hub Share because it gives me an opportunity to get to know what other members do and perhaps to reach out to them to start cooperating. I do not have to go through the trouble of searching for experts online. Right there, during the event, I know who has what knowledge and whether it is relevant to our start-up. For me, the local events are a bit like talent recruitment and self-education in one."
Martin, founder of RegionyBrnenska.cz
"What I enjoy the most about the events is the opportunity to create (mainly with members) a family-like feel at times where a formal atmosphere would be normally expected. For example, at the last event, we had a lot of fun together watching the Brain&Breakfast live stream. It is great to see people networking and engaging in lively discussions. That may be the best part of it."
Markéta, guest Brain&Breakfast
Do you want to keep updated about the events happening at Impact Hub? You are one click away from adding our calendar to yours. Don't miss a single event.
Connect calendars
"We organize events in the Impact Hub because it offers nice presentable spaces in a good location, with delicious coffee and catering. Everyone can find their way here without any problems and we can choose the appropriate space depending on the number of participants, whether we have 4 or 100 people. And the upbeat team at the bar is a nice bonus."
Jarka, entrepreneur and organizer